DISCOVER ALCUDIA AT THE HOTEL CONDESA 4* in Playa de Alcudia
Discover Alcudia and its port - Leisure, nature and sports in Majorca
★★★★
DISCOVER ALCUDIA AND ITS AMAZING BEACH
The Hotel Condesa, is not only the ideal place to stay for its services and facilities available to all guests, but also for its location on the shores of the incredible Playa de Alcudia.

Stretching almost 7km long, Playa d'Alcudia is an extensive white sandy beach in the north of Majorca situated a few kilometres from the Port d'Alcudia. This marvellous and sandy area is considered the largest of all the Balearic Islands and has a lovely and peaceful coastal walkway which is several kilometres long. It is a peaceful beach where you can enjoy incredible and fun family holidays.
ACTIVE TOURISM IN PLAYA DE ALCUDIA
Playa d'Alcudia is the ideal beach for active holidays thanks to its great range of activities. It is ideal for children and families, offering the possibility to practise a wide variety of water sports such as standup paddleboarding, kayaking, windsurfing or paragliding, among many others. In addition, it also has a large range of hire boats and sailing classes.

Enjoy an amazing walk along the path situated just behind the beach and spend a lovely day shopping or in one of the bars. And for golf fans, only 8km from our hotel will you find an excellent 18-hole course, El Golf Alcanada, with spectacular views of the bay.
WHAT TO SEE AND WHERE TO GO IN ALCUDIA
Alcudia has become one of the main tourist destinations in Majorca thanks to its offering of sports, activities and leisure. Located in the northeast of Majorca, it is a wonderful location for nature lovers, with 30km of coastline across a great diversity of landscapes.

We encourage you to visit the traditional market that is held on Tuesdays and Sundays, ideal for tasting and purchasing some of the area's and the island's most typical products to enjoy at home.
History, culture and leisure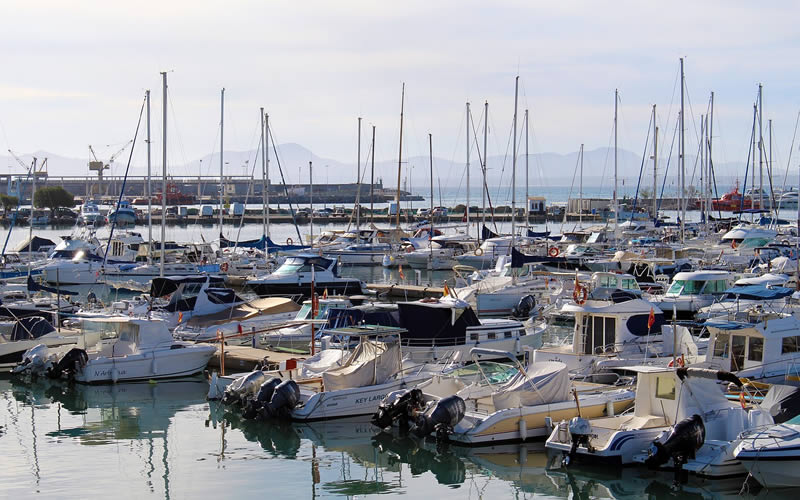 Puerto de Alcudia
★★★★
Situated only 10 minutes from our hotel, the Port d'Alcúdia is the largest tourist area on the north coast, where you will find a wide range of restaurants, bars and shops, as well as the marina and the island's second biggest commercial port.

The marina, Alcudiamar, is an important area for Majorca thanks to its connections such as the ferry to Menorca. It is ideal for all types of trips, sports, recreations and fishing. In addition, the views of the Sierra and Alcudia Bay makes this port a unique location.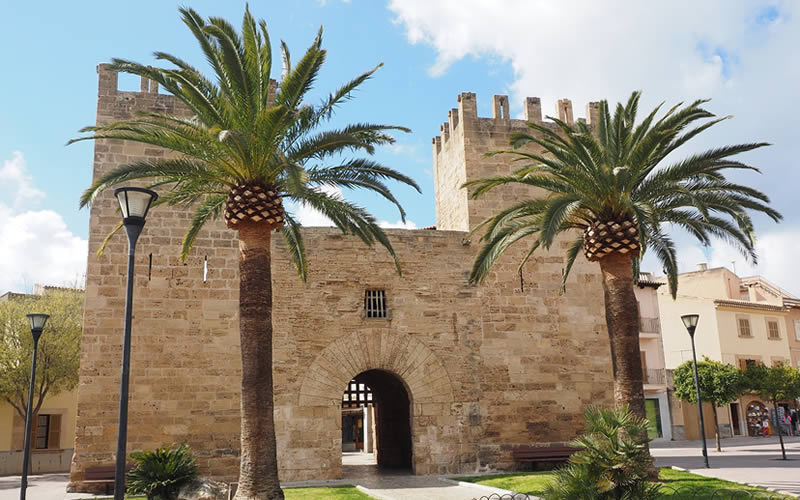 Historical centre and fortified city
★★★★
One of the must-see visits is the old town of Alcudia with its impressive medieval walls and its long, picturesque streets. One of the attractions of the medieval wall is its impressive access doors, like the Porta des Moll, that still has its original drawbridge railings.

Some of the old houses built within the walls date back to the 16th and 18th centuries, and over time many of them have been transformed into shops, bars, and restaurants… charming places to sit and simply enjoy the views.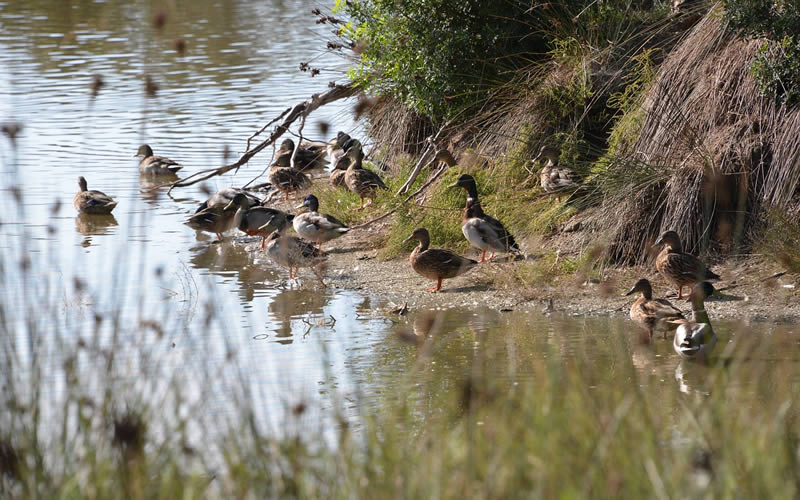 The Albufera de Alcudia Natural Park
★★★★
With an area of more than 1600 hectares, the Albufera de Majorca is the largest and most important wetland of the Balearic Islands. It spans the municipal territories of Muro and Sa Pobla and was declared a Natural Park in 1988.

It is also a Special Bird Protection Area, an enjoyable and recommended visit for families with children thanks to its bird observatory. We recommend visiting here with a bike as it is quite vast.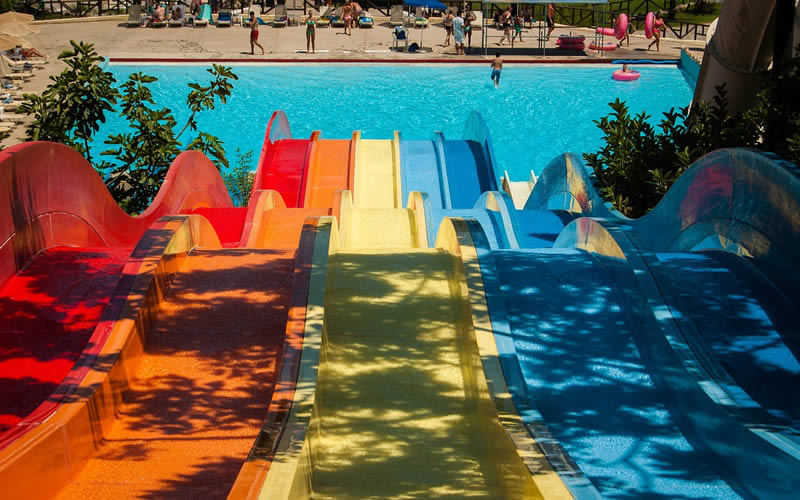 Hidropark
★★★★
Hidropark is a huge water park situated in an exclusive area of Puerto de Alcudia. It has an area of more than 40,000 metres and a wide range of water attractions for all ages, from slides and wave pools for adults, to the minipark and water areas for the little ones. It also has a large food and barbecue area.

Enjoy the day with your partner or family in this famous aqua park, only a few kilometres from our hotel.
OTHER PLACES TO VISIT IN MAJORCA
Only a few kilometres from Alcudia will you find other towns that without a doubt are worth a visit. Among them is the marvellous Puerto de Pollença, with a beautiful fishing port filled with restaurants and bars; and the incredible Cap de Formentor, where you can enjoy an idyllic sunrise from the splendid viewpoint of the old watchtower.

And don't forget to visit other places on the island like the capital, Palma, or visit the south west, including towns such as Sóller or the beautiful Valldemossa; as well as the south east with towns such as Santanyí, Colonia de Sant Jordi and Portocolom.